Croydon Electrician
Are you in need of a reliable ele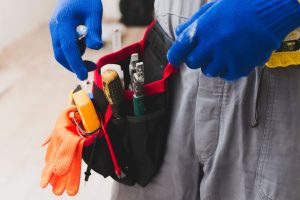 ctrician in Croydon? Look no further than My Electrician. Our team of skilled and certified electricians are here to provide you with top-notch electrical services, no matter the size or complexity of the job. We understand the importance of having a safe and functional electrical system, which is why we're committed to delivering high-quality solutions at competitive prices.
At My Electrician, we pride ourselves on being a one-stop shop for all of your electrical needs. Whether you need routine maintenance, repairs, or full-scale installations, we have the expertise and experience to get the job done right. Our team is equipped with the latest tools and technology to ensure your electrical system is operating at peak efficiency and safety.
We believe that quality electrical services should be affordable for everyone. That's why we offer cost-effective solutions without compromising on the quality of our work. Our team of experts will work with you to find the right solution for your needs and budget, whether you're a homeowner, a business owner, or a property manager.
Our electrical services include:
Electrical installations and repairs: From installing new electrical systems to repairing existing ones, we're here to keep your property safe and functional.
Electrical inspections and testing: We provide comprehensive electrical inspections to identify potential issues and ensure your system is up to code.
Fault finding and diagnostics: Our team is trained to quickly identify and repair electrical faults, keeping downtime to a minimum.
Lighting design and installation: We offer a range of lighting solutions to enhance the functionality and aesthetics of your property.
Power and data installations: Our experts can handle all your power and data installation needs, from installing power outlets to setting up data networks.
Emergency lighting and fire alarm systems: We can design and install emergency lighting and fire alarm systems to keep your property safe in the event of an emergency.
No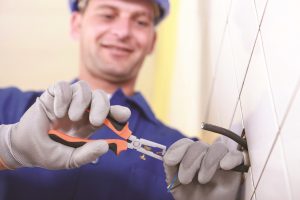 matter what your electrical needs may be, My Electrician is here to help. Contact us today at 020 3404 0204 to learn more about our services or to schedule an appointment with one of our skilled and certified electricians. We're dedicated to providing you with the highest quality service and the best possible results. Trust us to keep your property safe, functional, and efficient.
Other Areas That We Cover:
What our customers say about us...
We're proud of the service that we provide and we hope that all of our customers do too. That's why we are recommended, vetted, and monitored by Trustpilot. All of our previous customers can independently review us on Trustpilot, of which previous customers have rated our service as excellent at 4 out of 5 stars
Award Winning Company in London
We very proud that over the past decade our amazing team of skilled plumbers, engineers, electricians, and handymen have been recognised by winning awards and being finalists for multiple awards in London